Last Updated on November 16, 2023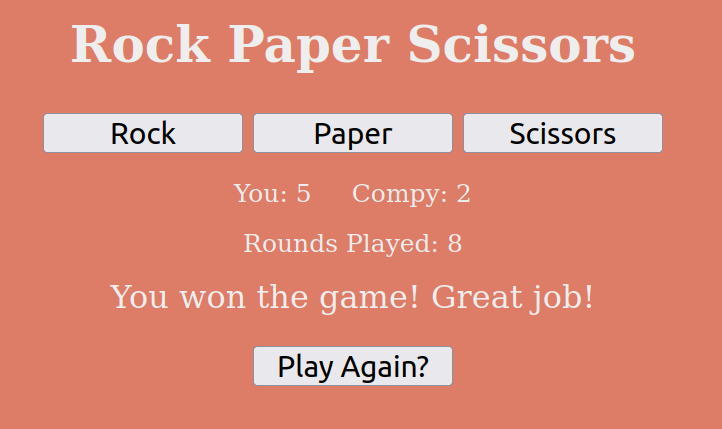 This is my first JavaScript project for Odin. The previous iteration was in the console, but this one now has a basic UI! As with the other Odin projects, if you are going through the curriculum and haven't done this one yet, make sure you try the assignment before looking at my solution! The effort is definitely worth it.
The initial goal was to have the player and the computer play a total of 5 games, the results of which would be shown in the console. In the updated version, our goal was to have the player input their choice with buttons instead of through text in a prompt and then play against the computer until one of them reached 5 points. The results were to be displayed on screen instead of in the console.
Inspired by some other developers, I also decided to add a little reset button at the end so the player could play the game again if they so choosed. Later down the road, I may add some additional UI elements to make it more visually iteresting, but I'm pretty happy with where it is now.
You can view the source code on GitHub or check out the deployed site and play the game! Enjoy!